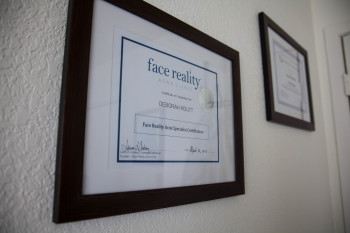 Our mission at Everygirl Skincare is to make effective skincare as accessible as possible to all women. We believe skincare is not just a luxury for special occasions, but an essential part of a healthy lifestyle.
Corrective Skincare With Visible Results
At Everygirl Skincare, we focus on helping you achieve your skin goals and helping your skin look its best and healthiest. Whether you need to get your breakouts under control or want to fade lingering acne marks, we will help you reach those goals.
Skincare Education 

We make sure our clients walk out the door with the information and tools they need to achieve their best skin possible.  We believe in skincare education that encompasses not only professional treatment options, but also home-care products and lifestyle tips that will be most beneficial to your skin type and condition.
Acne Treatment and Coaching
Everygirl Skincare specializes in proven, effective acne treatment. We know acne and will get you clear! As an acne specialist, Deborah will sit down with you and prepare a game plan to get your acne under control and keep it at bay. She will diagnose your specific acne type (inflamed, non-inflamed, hormonal) and identify lifestyle choices that may be causing your acne. We will design a customized home-care routine using products with "acne safe" ingredients and set up a treatment schedule that fits your budget. Don't put off having great skin– Let our acne specialist help you get your acne under control today!
Everygirl is Budget Conscious
Because Everygirl Skincare strives to be as accessible as possible to all women, we are sensitive to those on a budget. Unlike most spas, we won't up-sell you on services you don't need or push you to buy a ton of pricey products. We work with your budget, letting you know the best product options that will improve your skin.